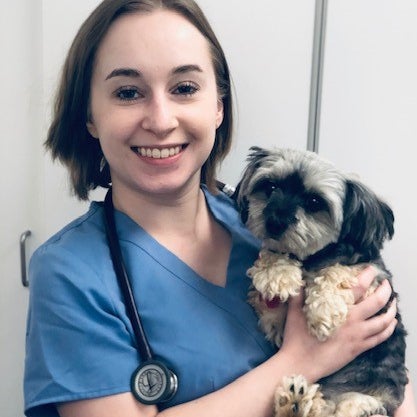 Dr. Rebecca Dunnett
With East Suburban Animal Hospital since 2020
Dr. Dunnett graduated from the University of Illinois at Urbana-Champaign in 2020 after completing a bachelor's degree in chemistry from Penn State in 2016. While in Illinois, she adopted several animals and continued her passion of rescue with several veterinary missions trips to Nicaragua, which she plans to continue in the future with her husband, when possible. She has special interests in surgery, emergency medicine, and companion exotic pet practice, but thoroughly loves all aspects of small animal private practice. Her schooling was tailored to provide quality care to all species, and she looks forward to treating all pets, including rabbits, reptiles, birds, ferrets, and other small mammals. Dr. Dunnett grew up in Murrysville and graduated from Franklin Regional. Outside of work, her hobbies include horseback riding, collecting seashells, photography, and spoiling her ball python, Musashi, and three rabbits, Peanut, Alice, and Oscar. She is a member of the AVMA, PVMA, and WPVMA.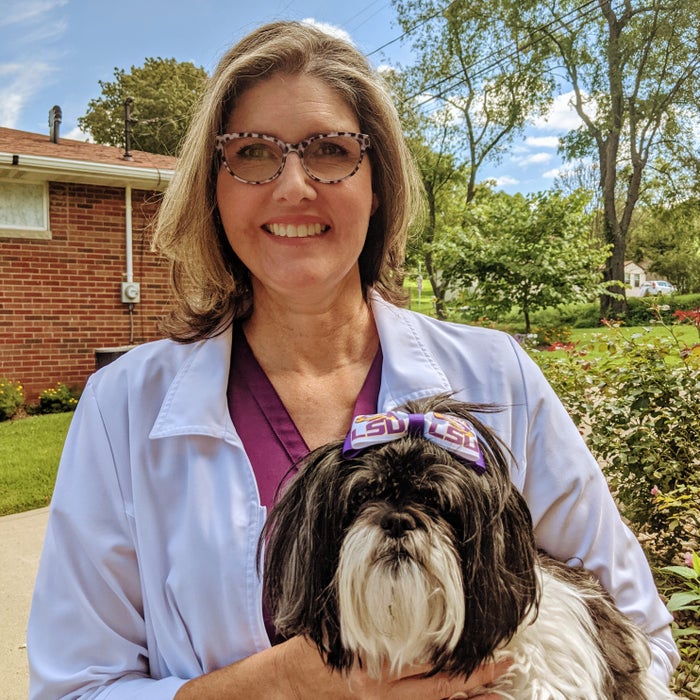 Dr. Stacey Sabol
With East Suburban Animal Hospital since 2021
Dr. Sabol was born and raised in Louisiana in the Ark-La-Tex area. She received a bachelor's degree in Animal Science 3 + 1 program at Louisiana State University in 1997 and a Doctor of Veterinary Medicine degree at LSU School of Veterinary Medicine in 2000.
She has been practicing small animal medicine and surgery since graduating. She has practiced in North Carolina, Louisiana, Virginia, Pennsylvania, and West Virginia. After 18 years of general practice medicine, she went to Emergency Medicine and practiced almost 3 years in West Virginia. We are excited she has decided to bring the skills and knowledge learned in emergency back to us and transition back to general practice. She has lived in this area since 2011.
She is married to Shawn Sabol and has one stepdaughter, Katie. Her other family members are WooWoo a Shih Tzu and a kitty named Forrest Gump. Dr. Sabol enjoys gardening, fishing, traveling, and cross stitching. She is a member of AVMA.