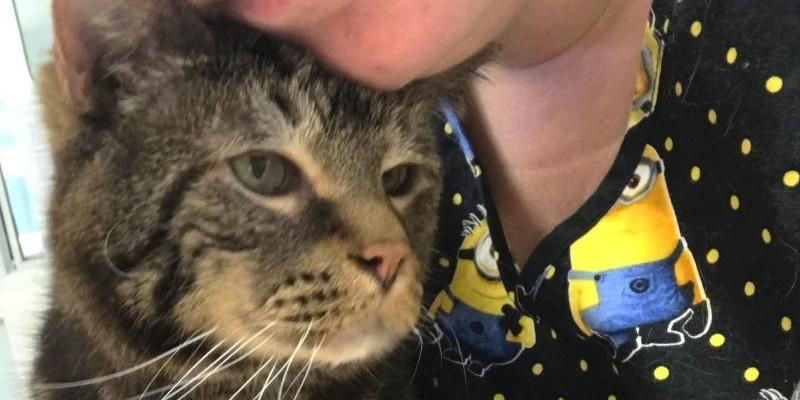 In most cases we are unable to provide emergency services to non-client/patients. If we have never seen your pet before, please take them to the nearest, staffed 24 hour emergency hospital.
If your pet should experience an emergency during normal business hours, please contact us immediately.
East Suburban Animal Hospital is not a staffed 24-hour hospital
For after hours Emergencies:
If needed you can contact our Answering service that may transfer your call to a Doctor based on the emergency for our current patients only.
If you would like to speak with our answering service please dial: 877-553-7305.
When you call after hours the Veterinarian will first try to help you over the phone. If the pet needs to be seen, the Doctor will decide if it is something we can handle at our office. The Doctor may decide that it would be best to be referred to an Emergency Hospital where they are staffed around the clock and trained in emergency care.
Most emergency cases will need to be sent to a 24-hour Emergency Hospital such as AVETS in Monroeville or PVS-EC in Pittsburgh. If you feel that your pet needs immediate attention, overnight care, or surgery please take them directly to AVETS (412) 373-4200 or PVS-EC (412) 366-3400. If your pet had surgery with us this week or is under current medical treatment, please contact our answering service. There would be a minimum charge of $200.00 if the doctor comes into the office for service. If you have a question that can wait until business hours, please call us back during normal business hours.
Emergencies that should go directly to a 24 hour staffed Emergency Hospital (AVETS or PVS-EC) when we are closed:
~Hit By Car
~Trouble Breathing
~Seizures
~Swollen/Distended Abdomen
~Cat that cannot urinate
~Smoke Inhalation
~Toxin Ingestion- can also contact Pet Poison Control first for advice: 888-426-4435, ASPCA Pet Poison Control (A $65.00 Consultation fee may be charged to your credit card)
~Uncontrollable Vomiting
~Uncontrollable Bleeding
Links to Emergency Hospitals